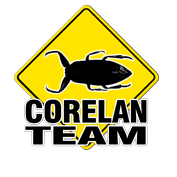 &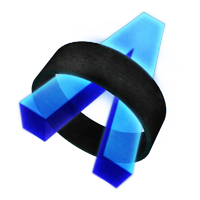 What is Corelan Team?
Corelan Team was founded in September 2009. In the last few years, the team has written numerous tutorials on exploit development; shared knowledge and research for free with the infosec community; and published various free tools, including "mona.py".
In 2014, Corelan Team is celebrating its 5th birthday and we wanted to be part of it.
Why are we participating?
Our own history is deeply tied to the infosec and open-source communities. We love and respect what the team at Corelan keeps doing and were humbled by the opportunity to join in for their celebration and give back to community that has given all of us so much.
How are we participating?
You've got all the details in the official anniversary page, but in lots of ways: discounts, subscription give-aways, stickers...
10% discount in your Dradis Professional edition subscription for a limited time.
We have 5 2 Custom Report bundles for the next anniversary orders.
What is Dradis Professional?
Dradis is a collaboration and reporting tool for information security projects.
What you do with the time we save you is up to you: do some research, finish early and go home, or maybe go for a drink...
What our users are saying

Mike McLaughlin, Senior Pentester,
First Base Technologies
"Dradis Pro saves us 1-2 hours per report, as well as reducing our review and QA time."

Rory McCune, Director, ScotSTS Ltd.
"We've been using Dradis Pro for over a year now and it's really helped us speed up our testing and ensure that we're providing a consistent service to our customers. One of the best things is that it's a developing platform and great new features come along all the time."

Allen Harper, President, N2NetSecurity Inc.
"Dradis Pro is a game changer. We use it regularly to track our assessments and gather artifacts for the reports. Before, we had spreadsheets, lots of emails and lots of wasted time. Now, we seamlessly integrate team members, often working remotely, and have gained in efficiency and profitability."

Robin Wood (@digininja), Freelance security auditor
"One of the few paid for tools I wouldn't do without."

Ken Johnson, Former Manager of Application Security, LivingSocial
"Our team operates within the confines of an Agile development software company where speed is key. Leveraging Dradis Pro and Vuln HQ in tandem allows us to spend less time worrying about standard templates & verbiage and more time analyzing or delivering findings."

Marc Wickenden, Principal Security Consultant, 7 Elements
"Dradis Pro has genuinely made a difference to how we record and report on each test."
Interested? Lets talk!
Do you want to start saving time with automated report generation? Or find out more about pricing and bundles?
No problem, just get in touch we'll be happy to help: